Riding in the Open/XC Clinics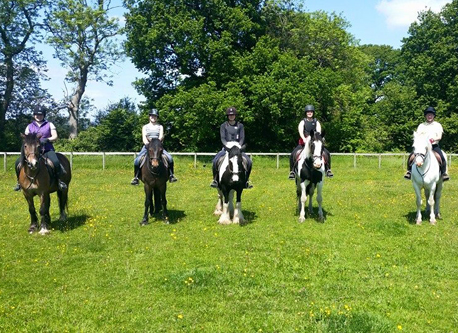 For the opportunity to experience cross country riding, we offer 2 summer events.
Riding in the open
The 'riding in the open' course is open to our novice/intermediate riders and involves learning about safety while riding in the open field, behavioural changes in the horse, positioning for balance, downhill riding and riding at higher speeds.
Cross country clinic
The cross country clinic is open to our more advanced clients and involves developing the skills that are required when riding in the field, both on the flat and over a course of solid obstacles. There is access to our cross country fences and off road trails. This event allows clients to experience cross country riding in a safe secure environment with experienced horses and supervision.
For both of our open air clinics, riders will be recieving instruction and guidance through our new communication system.
Alongside our clinics and open air courses, we offer hacking individually or in small groups.